Lori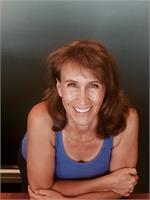 Lori instructs the following:
Bikram's Beginning Yoga Class:

Every class is beginner's-level and practiced in a heated room to increase circulation and warm your muscles.

The series of 26 yoga postures, 2 breathing exercises, is suitable for all ages, body types, and levels of ability. The Bikram Yoga series was scientifically designed to stretch and strengthen every muscle, ligament, tendon and joint, and promote the development of a strong, lean, and more balanced body.

A minimum of 3 classes per week is strongly recommended to experience optimal results.




60-Minute Basic Class:

This class is great for beginners, pregnant women, seniors or those who struggle with heat. The class is practiced in a gently heated room, includes fewer Bikram Yoga postures with additional hip opening postures.




60-Minute Express Class:

Includes all Bikram Yoga postures done once and several done twice with 105 degree heat. This is a fast moving class for experienced practitioners and/or people short on time.